Republican state Rep. Tom Morrison (Palatine) fears that the new state spending plan only puts Illinois deeper in a hole of its own making.
"Illinois benefited from a strong national economy, so we had unanticipated additional revenues of $1.5 billion," Morrison told North Cook News. "But we have no guarantees that those monies will come in next year, and so with the amount of money we've authorized this year without any serious reforms, we've cemented the need for future tax increases."
With overwhelming Democratic majorities in both chambers of the legislature, lawmakers in Springfield signed off on a $40-billion spending plan during the final hours of the session that critics like Morrison say does little more than raise taxes and authorizes even more borrowing for the already cash-strapped state. In addition to adding at least $25 million more for educational spending, the plan also earmarks an additional $50 million more in funding for the Department of Children and Family Services.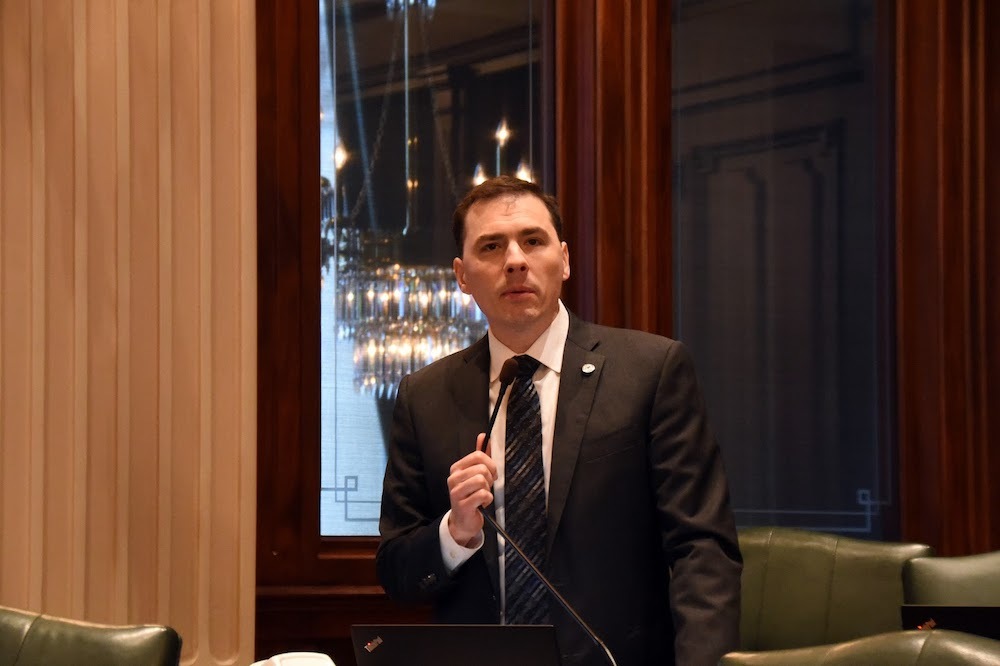 Illinois state Rep. Tom Morrison (Palatine)
Morrison further bemoans that all the new spending and taxation comes at a time when the state is doing little to address what he sees as its most pressing problems.
"The biggest issue for people is still their property taxes and we didn't see any serious movement to reduce property taxes," he said. "The only thing we have is another task force, which is just more talk and no action."
The new plan is slated to take effect with the start of the new budget year on July 1. The bipartisan vote in the House was 81-35, and in the Senate the measure also easily passed with a 40-19 vote.