Village of Bartlett Committee of the Whole met March 5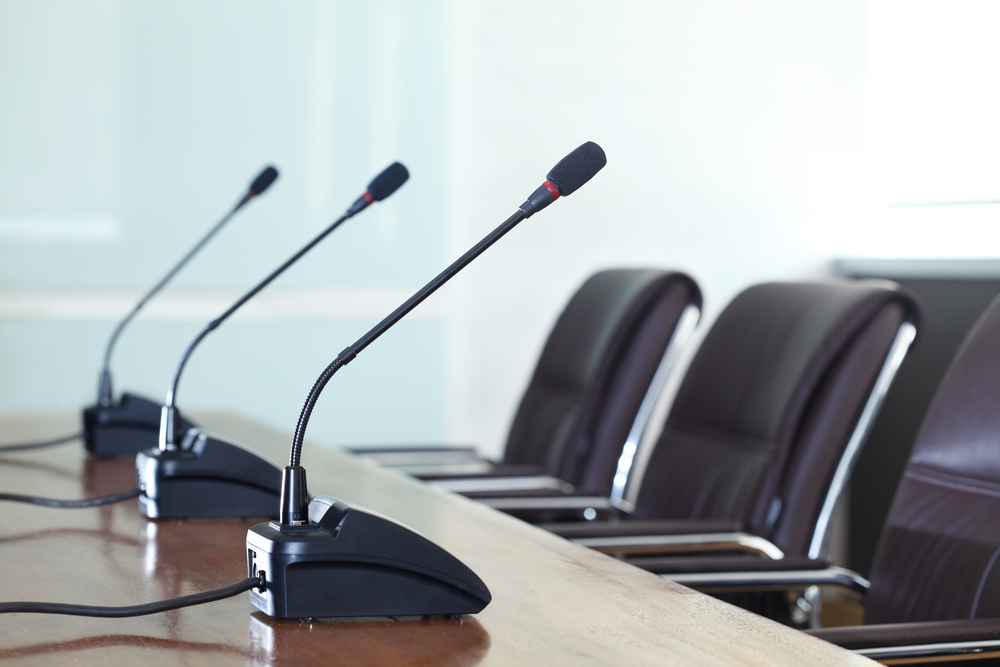 Village of Bartlett Committee of the Whole met March 5.
Here is the minutes provided by the committee:
PRESENT: Chairmen Camerer, Carbonaro, Deyne, Gabrenya, Hopkins, Reinke and President Wallace
ABSENT : None
ALSOPRESENT: Village Administrator Paula Schumacher, Assistant Village Administrator Scott Skrycki, Economic Development Coordinator Tony Fradin, Senior Management Analyst Sam Hughes, Human Resources Director Janelle Terrance, Acting Community Development Director Roberta Grill, Finance Director Todd Dowden, IT Coordinator Chris Hostetler, Public Works Director Dan Dinges, Public Works Engineer Bob Allen, Wastewater Supervisor John Pullia, Building Director Brian Goralski, Head Golf Professional Phil Lenz, Grounds Superintendent Kevin DeRoo, Food & Beverage Manager Paul Petersen, Police Chief Patrick Ullrich, Deputy Chief Geoff Pretkelis, Deputy Chief Chuck Snider, Village Attorney Bryan Mraz and village Clerk Lorna Giless.
President Wallace stated that they will be reviewing the proposed budget, adjourning to the Board meeting at 7:00 followed by the Committee of the Whole meeting continuation.
Chairman Deyne stated that they will begin with the 2019-20 Proposed Budget Review.
Village Administrator Paula Schumacher stated that as a result of continued initiatives related to fiscal health, economic development, and expenditure reduction, she was pleased to present for their consideration, the proposed annual budget. 78% of our households are identified in the 2010 census as "family households". Many of our efforts in planning and budgeting focus on this large demographic. We work to keep Bartlett a place where people want to raise their families. However, more and more we are concerned about making our community accessible to every generation. The community snapshot of the village provided by CMAP predicts that in 2022 our population over the age of 55 will be 28.7%. Throughout this proposed budget you will find examples of how the village is prioritizing resources to benefit this increasing segment of our population.
Much of what we discus tonight is funded from the general corporate levy. The village's portion of the total property tax bill is about 10%. The general corporate levy is budged to be flat from the prior year. This is the eighth year Bartlett has kept the levy flat or reduced.
We will start off with central services then move to the civic funding discussion. Then move right into the administration and professional services budget review, followed by police and if possible, golf.
Central Services
Information Technology Coordinator Chris Hostetler began his review of the central services budget and stated that it funds the items that can't be easily attributable to any individual department. These include building maintenance, utilities, etc. as well as information technology.
They have no personnel requests. His capital outlay totaled $234,000 and he reminded the board that these items are paid out of the equipment replacement fund. This fund is a pay-as-you-go type of fund where when they purchase particular items or software, they estimate the life of that and then set aside that money each year so the money is accumulated and available for replacement.
Ms. Schumacher suggested that they move on to civic funding.
Assistant Village Administrator Scott Skrycki stated that civic group funding is part of the administration budget. The village board instituted a formal process for civic group funding in June of 2015. In the memo, it highlights the dollars that were granted in 2018/2019, the dollars requested in 2019/2020 and the dollars staff proposes to fund. There was one new requestor, the Alignment Collaborative for Education. Given the boards direction from last year, staff followed the same methodology for this budget and reduced the civic group funding 5% across the board for all civic groups. There is a lot of dollars that are allocated to these special events and civic groups that are not reflected in the memo. That includes police and public works time. In total, our event costs for just police in 2018 was $49,000, with the bulk of that going toward the Fourth of July festivities, Heritage Days and Lions Day Dash are also included in this.
President Wallace asked if all outside events were included in the $49,000.
Mr. Skrycki said it included the Fourth of July, Heritage Days and the Lions Club Run.
Chairman Reinke asked about public works.
Mr. Skrycki stated that public works was in addition to this and it depends on whether they can get the barricades setup within the flow of their regular business day.
Chairman Reinke asked if we had a ballpark for a dollar figure.
Ms. Schumacher stated that she thought it ranged from $20,000 to $32,000.
President Wallace stated that the village's primary responsibility with these events is safety and fostering community events. At the strategic plan meeting the board discussed fostering the community. He was not in favor of decreasing the amount that was given last year and asked for the committee's opinion.
He stated that he thought these events fostered community and economic results than what we are giving in the grants. There is a lot of traffic flow and a lot of people that are seeing things that they don't necessarily know about if they aren't going to these events. It's more of a marketing thing than it is a donation, in his opinion.
Chairman Deyne agreed and stated that he did not want to reduce it by 5% last year either. He feels strongly that these events bring people in, promotes the village and helps out the businesses. He asked about the Alignment Collaborative Group.
Ms. Schumacher stated that it is a cooperative effort the school district has with the business community. It is the program which we had the pilot internship program with. We are planning to expand our participation with that, increasing the number of interns over the summer from 5 to 7. We plan to up our role in the group. It was a blanket request for funding from everyone that participates in that collaborative. We did not fund it because we are such a big part of their internship program and that is how we support that organization. Staff dedicates a lot of time and effort working with the students on interviewing skills, resume writing and exposing them to different careers at the village. Staff works closely with the students while we have them, and do exit interviews when they leave. They get a real life experience that is unique. We are excited and happy to do it and look forward to expanding it this summer.
Additionally, the village is a family focused community and she believed 78% of family's in Bartlett are identified as family households. She stated that the village is also a community with a growing number of multi-generational households and we want to be open to that segment of the population. There is a study from AARP that says one in five older adults highlights social isolation as one of their major problems and some of the ways she thought we address that is with robust communication and we also have engaging community events that bring people out of their homes, into a sense of a lively community that they are a part of. As we have more multigenerational households, these kinds of civic events will continue to appeal to a broad range and foster that healthy lifestyle.
Chairman Camerer stated that he is concerned about bringing in some of these groups like the Alignment Collaborative for Education. It seems to fall outside of the civic group funding.
Ms. Schumacher stated that the village does not restrict applications and they are a non- profit organization that's separate from the school district, they sent out the funding request and staff thought it should be part of this discussion and not a separate response.
President Wallace stated that he has been involved with the organization since its inception. They are very aggressively looking for ways to help the students at Bartlett get into different fields for kids that might not go to college. It is a strong program for that.
Ms. Schumacher stated that when staff met with Get Fresh Produce, we found that they are a major supporter of the Alliance and they work with the high school on getting kids into jobs that do not go to college.
Chairman Camerer liked the organizations purpose, he just didn't think it should be included in this discussion.
Chairman Reinke confirmed that staff was not proposing to give any money to them.
President Wallace stated the he believed Hanover Park and Carol Stream both donate to this organization. He asked if anyone had an opinion on the Bartlett Veterans Memorial Foundation.
Chairman Camerer stated that he was on the committee when it was formed and it has been brought through phase #2. He asked what the $12,000 was being requested for.
Senior Management Analyst Samuel Hughes stated that they want to add a pillar for each branch of the military at the site.
Ms. Schumacher stated that this was another one that staff does not recommend funding. We do a lot of in-kind support at the memorial.
Mr. Skrycki stated that we do some irrigation, the village assisted in getting the ginkgo trees there and staff based the decision off not funding it last year.
President Wallace disagreed with not funding anything they are requesting. Since the village is funding part of the Park Foundation, he didn't see how we can pass up on the Veterans Memorial.
Chairman Reinke asked if he was proposing to increase the budget for civic group funding or just reallocating last year's number. He was not in favor of increasing the amount from last year.
President Wallace stated that we know the impact of a lot of these events and they are immense. He suggested that they adjourn this meeting and talk about it later in the evening.
Chairman Deyne moved to adjourn the Committee of the Whole meeting and that motion was seconded by Chairman Carbonaro.
ROLL CALL VOTE TO ADJOURN
AYES: Chairmen Camerer, Carbonaro, Deyne, Gabrenya, Hopkins, Reinke
NAYS: None
ABSENT: None
MOTION CARRIED
https://www.village.bartlett.il.us/Home/ShowDocument?id=10249
Want to get notified whenever we write about
Village of Bartlett Board of Trustees
?
Next time we write about Village of Bartlett Board of Trustees, we'll email you a link to the story. You may edit your settings or unsubscribe at any time.
Sign-up for Alerts
Organizations in this Story
Village of Bartlett Board of Trustees
More News