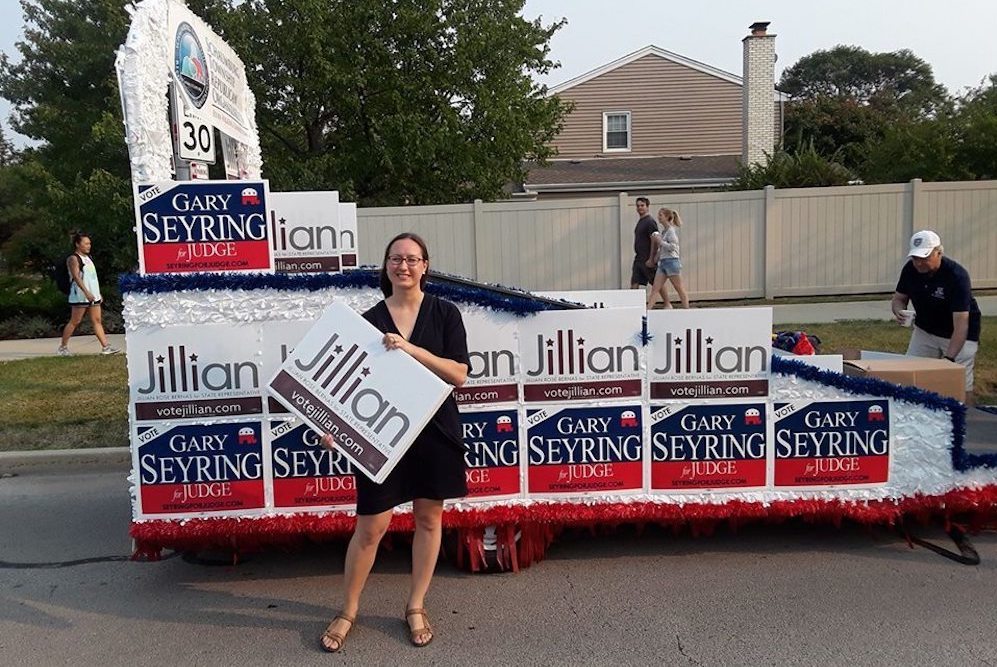 Jillian Rose Bernas
Jillian Rose Bernas is warning voters to be leery of what she sees as House Speaker Mike Madigan's latest ploy.
"Mailers are hitting saying Democrat candidates are in favor of a 'No Budget, No Pay' policy," Bernas, a Republican running against Rep. Michelle Mussman (D-Schaumburg) in the 56th House District, posted on Facebook. "Hmmm... just two years ago, Madigan's lawyer filed a lawsuit against Leslie Munger for implementing that very policy. Do you get it? You are being lied to. The idea that Democrats care about responsible budgeting is a joke."
To back up her point, Bernas zooms in on Mussman's own words.

Rep. Michelle Mussman
"On June 12, she penned a letter saying she voted for 'a balanced budget that does not increase taxes and prioritizes paying down old bills,' she added. "Well, the Governor's Office of Management and Budget just reported that that same budget is out of balance by 1.2 billion dollars."
Bernas said Mussman and Madigan both have a habit of saying whatever they think is needed to maintain their power, a practice she vows has no place in the way she operates.
"I am running for state representative because I know Illinois needs more than deceptive sound bites and happy talk," she added. "It is time for serious - and honest - policy discussions."
The 56th House District includes Elk Grove Village, Hanover Park, Hoffman Estates, Palatine, Roselle and Schaumburg.