Biss reverses course, kicks Ramirez-Rosa off ticket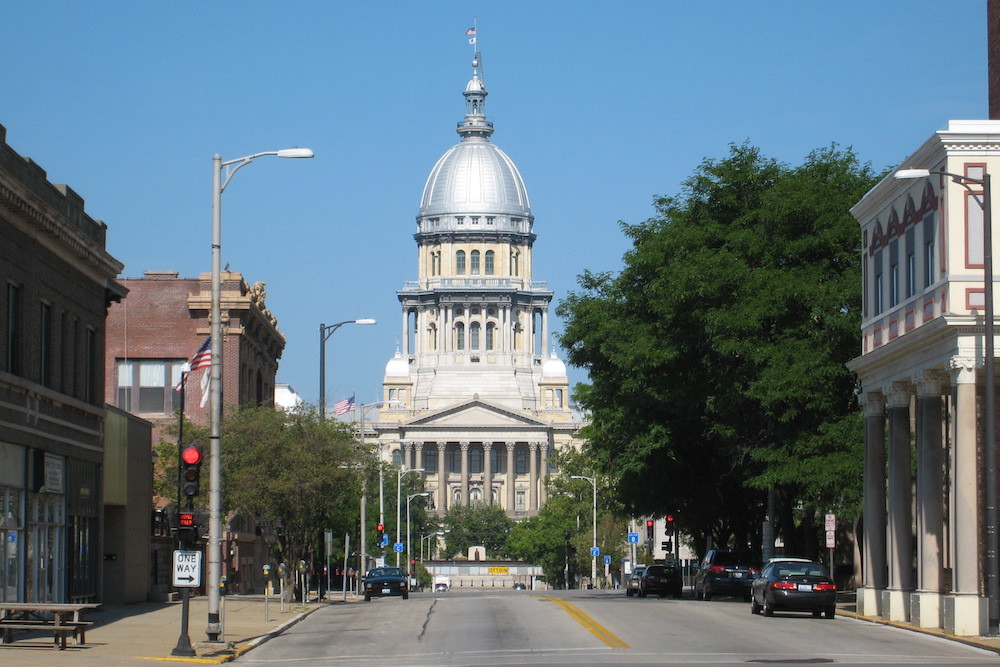 Springfield, Illinois | By Éovart Caçeir at English Wikipedia, CC BY-SA 3.0, https://commons.wikimedia.org/w/index.php?curid=10535377
Democratic gubernatorial hopeful Sen. Daniel Biss (D-Evanston) has dropped Carlos Ramirez-Rosa as his running mate, according to the Chicago alderman's Facebook page.
The move comes in the wake of increased scrutiny of Ramirez-Rosa's position on Israel and the Boycott, Divestment, Sanctions (BDS) movement.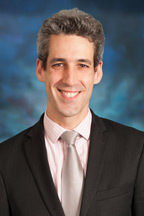 Daniel Biss
"While I was honored to be chosen as Senator Daniel Biss' gubernatorial running mate, it became clear over the past few days that while we share a total commitment to peace, security, and statehood for the Israeli and Palestinian people, and both oppose pursuing BDS at the state level, the difference of opinion we have on the role the BDS movement plays at the federal level would make it impossible to continue moving forward as a ticket," Ramirez-Rosa said in his statement.
According to a Chicago NBC report, Ramirez-Rosa, the alderman for Chicago's 35th Ward, joined the Democratic Socialists of America (DSA) in March. A Daily Beast article highlighted in that report notes that the organization passed a resolution in support of the BDS movement during an August meeting in Chicago. The resolution did not mention Israeli rights to a Jewish state or propose working toward a two-state solution.
Prior to announcing his running mate, Biss had earned the endorsement of U.S. Rep. Brad Schneider (D-IL). According to a Chicago Sun-Times report from June, Schneider praised Biss for his honesty about the problems facing Illinois and his willingness to challenge convention and consider new ideas. Specifically, Schneider pointed to Biss' positions and efforts on income inequality, women's health care and environmental protection.
When news of Ramirez-Rosa's addition to the ticket broke, Schneider's Republican challenger, Jeremy Wynes, was quick to point to Ramirez-Rosa's connection to the Israel-critical DSA. Wynes accused Schneider of supporting an "avowed Socialist and far-left Chicago political activist," in a Facebook post. Wynes called for political moderation over the "extreme elements of one party or another."
Soon afterward, Schneider announced via his Facebook page that he was rescinding his support for Biss in the upcoming election. Schneider said he was surprised to learn of Biss' choice for running mate and concerned with Ramirez-Rosa's support for the BDS movement.
"This decision is not taken lightly," Schneider wrote. "I remain hopeful that, as Alderman Ramirez-Rosa learns more about the importance of the US-Israel partnership to both our nations, the unique challenges Israel faces as the only democracy in a very dangerous neighborhood, and the commitment of the vast majority of the Israeli people to peace and a two state solution, he will reconsider his positions."
Ramirez-Rosa expressed his continued support for Biss and his campaign platform.
"I was asked to join the ticket to even more strongly advocate for the critical issues facing this state, such as Medicare for all, a $15 living wage today, affordable childcare, and free college tuition," Ramirez-Rosa said in his statement. "While I am no longer part of the ticket, I have every confidence that Senator Biss and I, in our different roles, will continue to be strong advocates for these progressive issues."
Want to get notified whenever we write about
Illinois State Senator Daniel Biss (D-9th)
?
Next time we write about Illinois State Senator Daniel Biss (D-9th), we'll email you a link to the story. You may edit your settings or unsubscribe at any time.
Sign-up for Alerts
Organizations in this Story
Illinois State Senator Daniel Biss (D-9th)
More News