Village of Glencoe Board of Trustees met June 15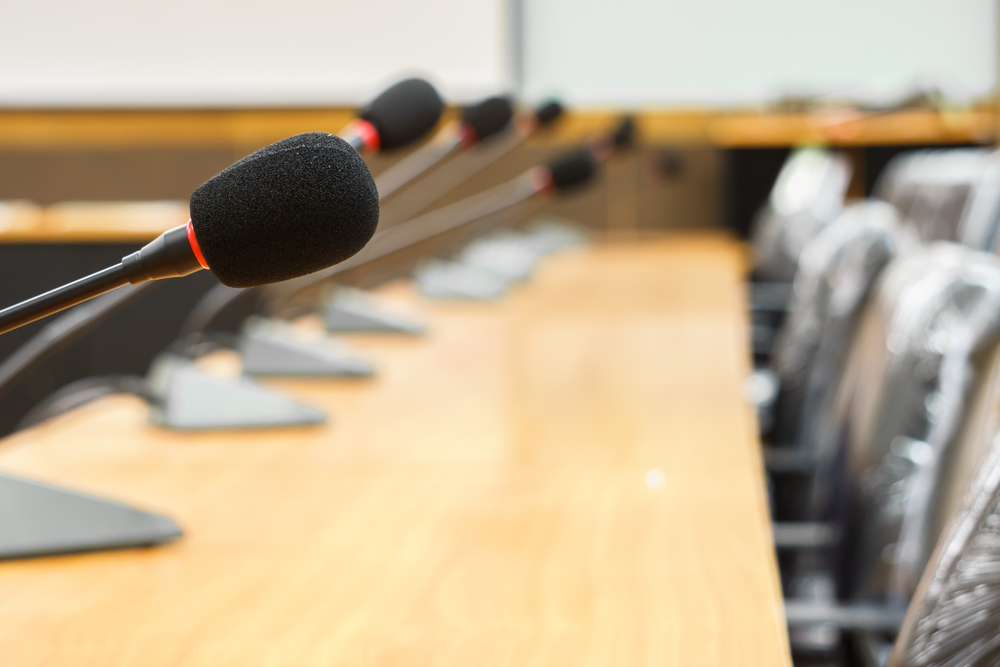 Village of Glencoe Board of Trustees met June 15.
Here is the minutes as provided by the board:
I. Call to Order
The Committee of the Whole Meeting of the Board of Trustees of the Village of Glencoe was called to order by the President of the Village of Glencoe, Cook County, Illinois, at 5:36 p.m. on the 15th day of June, 2017, in the Village Hall Conference Room. The following were in attendance:
Attendee Name Title Status
Village Board
Lawrence Levin Village President Present
Trent Cornell Trustee Arrived at 5:40 p.m.
Gail Lissner Trustee Present
Barbara Miller Trustee Present
Peter Mulvaney Trustee Via Phone
Dale Thomas Trustee Present
Jonathan Vree Trustee Present
Village Staff
Philip Kiraly Village Manager Present
Cary Lewandowski Director of Public Safety Present
Sharon Tanner Assistant Village Manager Present
Laura Boll Management Analyst/Deputy Village Clerk Present
Megan Hoffman Management Analyst Present
Adam Hall Management Analyst Present
David Clark Director of Finance Present
Dave Mau Director of Public Works Present
Stella Nanos Glencoe Golf Club General Manager Present
II. Public Comment
Mr. Brad Levinson of 1030 Sheridan Road addressed the Village Board during the public comment period and encouraged the Village to take steps to become a home rule community so that the Village Board can have more flexibility in the types of legislation it has the ability to adopt and enforce. Mr. Levinson shared that he believes being home rule is a matter of public safety, as his wife and dog were attacked by another dog, and the Village does not have the authority to adopt a viscous dog ordinance as a non-home rule community. He also shared he believes being home rule would help decrease the cost of legal services and overall taxes. Trustee Miller expressed her regret for what happened to Mr. Levinson's wife and dog and affirmed that becoming home rule would allow the Village address certain things that it currently does not have the ability to regulate. President Levin also expressed his regret to Mr. Levinson and explained that the Village Board is encouraging staff to conduct research regarding home rule. Manager Kiraly added that the Public Safety Department will continue to explore ways to assist in Mr. Levinson's situation and will report options back to the Village Board.
III. Regulation of Mobile Food Service Vendors
1. Regulation of Mobile Food Service Vendors on Public Rights-of-Way
Management Analyst Laura Boll provided an overview of mobile food service vendors (such as food trucks), reminding the Board that after the last presentation on the topic in April, the Board asked staff to further research what the Village has the ability to regulate as a non-home rule community and how regulation could be implemented if the Board wished to regulate mobile food service vendors. She explained that to date, mobile food service vendors have been permitted in conjunction with or as standalone special events. She shared that moving forward, two options exist, namely that the Village can continue to permit mobile food service vendors through the special event permitting process or to require mobile food service to have a Village of Glencoe business license. Management Analyst Boll noted that special event permits are generally intended for one-time events and often require that Village services be provided. Requiring a business license would allow mobile food service vendors to operate on a more routine basis, rather than a one-time event, and should the route be explored, the Village could specify locations and times of permitted operation, which could be reevaluated at any time should an issue arise. She added that mobile food service vendors are required to have health inspections and a food service license to operate as a permitted special event, and the same would be required if mobile food service vendors are issued business licenses in the future. Assistant Village Manager Sharon Tanner added that should a business license be required, the Village could continue to enforce compliance with various Village codes (i.e. trash removal, noise ordinances and signage and lighting requirements) the mobile food service vendors must abide by as a permitted special event. She added that the primary difference between the two options is the frequency of operation, with special event permits being less frequent and business licenses being more routine.
Trustee Thomas stated that should the business license option be pursued, the Village Board should distinguish between food trucks and small sidewalk vendors as food trucks take up more space and potential parking spaces. He added that Village should be mindful to allow the trucks where parking is more readily available. Trustee Vree asked what demand the Village staff have seen in terms of food truck vendors wanting permits in Glencoe. Assistant Village Manager Tanner explained that demand is intermittent - with some interest in one-off events, such as those at Tudor Wine Bar. Manager Kiraly added that Tudor Wine Bar had expressed interest in recurring events with food trucks.
Trustee Vree stated that if the Village was seeing enough demand the business license process would be more appealing but as is now, there is only limited interest. He asked if requiring a business license and charging a fee would deter food trucks.
Mr. Lou Rubin of 949 Valley Road added that he supports food trucks, on a limited basis, as well as sidewalk push carts and would like to see a distinction made between the two. He suggested that the Village Board consider different restrictions on food trucks, such as having to be sponsored by a merchant, and encouraged the consideration special food truck events on a recurring basis. He added that food trucks are a good way to encourage people to discover downtown Glencoe.
Mr. Kevin Campbell, Vice President of the Glencoe Chamber of Commerce and an owner of several commercial properties in downtown Glencoe, shared that he asked other members of the business community for their feedback on food trucks and got generally negative responses. While he has no criticism of food trucks at special events, he expressed that other businesses are concerned about food trucks potentially detracting from their sales and parking spots for patrons. He added that he thinks businesses that would benefit from foot traffic from food trucks (i.e. retailers) are limited in Glencoe. He stated support for businesses that are invested in and give back to the community. Mr. Arnold Jacobsen, manager at the Grand Food Center, shared that he spoke with owner Mr. Chris Barber, and that they agree with Mr. Campbell. Both Mr. Campbell and Mr. Jacobsen expressed that the Glencoe business already has issues with parking but that both support special events as they attract people to Glencoe for longer periods of time, whereas food trucks have followings that might not stay long enough to explore the community.
Trustee Cornell noted that he does not see the need for further discussion of changing requirements for mobile food service vendors at this time because of lack of demand, which Trustees Thomas and Vree agreed with. Manager Kiraly noted that using special event permits for food trucks or sidewalk push carts on a recurring basis presents an administrative issue as the permits are intended for one-time use, however, doing so could be resolved by modifying the Village's special event permit regulations in the municipal code.
Trustees discussed requiring that merchants sponsor the mobile food service vendors and limiting the permits to only those who provide food (no crafts, etc.). There was concern expressed that a merchant may bring in a mobile food service vendor that hurts another merchants business, and there were questions of where space and sidewalk clearance exists near merchants to host the mobile food service vendors.
Generally, there was a lack of support from the Village Board for pursuing a business license process. Manager Kiraly noted that the Village will continue to use the special event permitting process for food trucks.
IV. Regulation of Short-Term Rentals
1. Continued Discussion Regarding the Possible Regulation of Short-Term Rentals
Management Analyst Boll reminded the Board that initial discussions on short-term rentals took place approximately a year ago and that at that time the Board was generally open to the concept as long as efforts were made to maintain public health and safety, and that the Board requested that staff conduct additional research regarding short-term rentals. She gave a brief presentation to define a short-term rentals and to explain options moving forward. Management Analyst Boll explained that currently the Village's Zoning Code has no provision for short-term rentals and so that if action is taken, the first step would be to define short-term rentals in the code. She went on to note that once short-term rentals are defined, the Board has three options: 1) prohibit short-term rentals, 2) allow short-term rentals but not regulate them or 3) allow short-term rentals and regulate them through the use of a special use permit. With the third option, the Village could grant permits with special conditions such as limiting the minimum and maximum number of days in the rental, regulating density or spacing, creating health safety regulations including food serving, limiting the number of occupants and so on. Management Analyst Boll noted that these conditions would allow the Village to take action if an issue arose from a short-term rental.
Trustee Vree asked if, as a non-home rule community, the Village is able to charge a fee for short-term rental permits, which Manager Kiraly confirmed. Trustee Vree asked if the Village could charge the fee through short-term rental companies, such as Airbnb, which Manager Kiraly explained the Village cannot do so as this would be a tax.
Trustee Thomas asked about demand for short-term rentals and what, if any, issues have occurred thus far. Manager Kiraly explained there has been some demand and that this issue was brought to the Board because the Zoning Code is silent, noting that if there is a complaint or concern, the Village cannot currently address it unless some other ordinance is violated (i.e. through a noise complaint). Trustee Cornell noted that he believed that the Village could rely on current codes to handle issues rather than modifying the code to accommodate short-term rentals. President Levin noted that absent defining short-term rentals in the Zoning Code, the Village may not be able to hold homeowners responsible for the negative actions of a short-term renter.
Trustee Miller shared that property owners should be able to do what they want with their properties and that short-term rentals are a way for some to help pay down mortgages. She stated her preference would be to allow short-term rentals but to regulate them. She would be opposed to any oversight where the Village cannot recoup cost. Trustee Vree agreed that he is in favor of allowing property owners to do what they want.
Manager Kiraly noted that the Board seemed generally in favor of defining short-term rentals in the Zoning Code and putting in place some regulations that require limited administrative oversight. He added that draft legislation will be brought to the Board for discussion at a later date.
V. Discussion of Design Review Processes for Tudor Court and Wyman Green
1. Discussion of Design Review Processes for Tudor Court and Wyman Green
Due to time limitations, this item was not discussed at the Committee of the Whole meeting. Manager Kiraly noted that this item is on the regular Village Board meeting agenda and could be discussed during that meeting.
VI. Other Items for Discussion
There were no other items discussed.
VII. Adjourn
At 7:09 p.m. Trustee Thomas moved, seconded by Trustee Miller to adjourn the meeting. Said motion passed with a unanimous voice vote.
http://glencoevillageil.iqm2.com/Citizens/FileView.aspx?Type=12&ID=1037
Want to get notified whenever we write about
Village of Glencoe
?
Next time we write about Village of Glencoe, we'll email you a link to the story. You may edit your settings or unsubscribe at any time.
Sign-up for Alerts
Organizations in this Story
675 Village Ct
Glencoe, IL - 60022-1609
More News