Morask reaches top tier of Maine Township ballot in uncontested bid for supervisor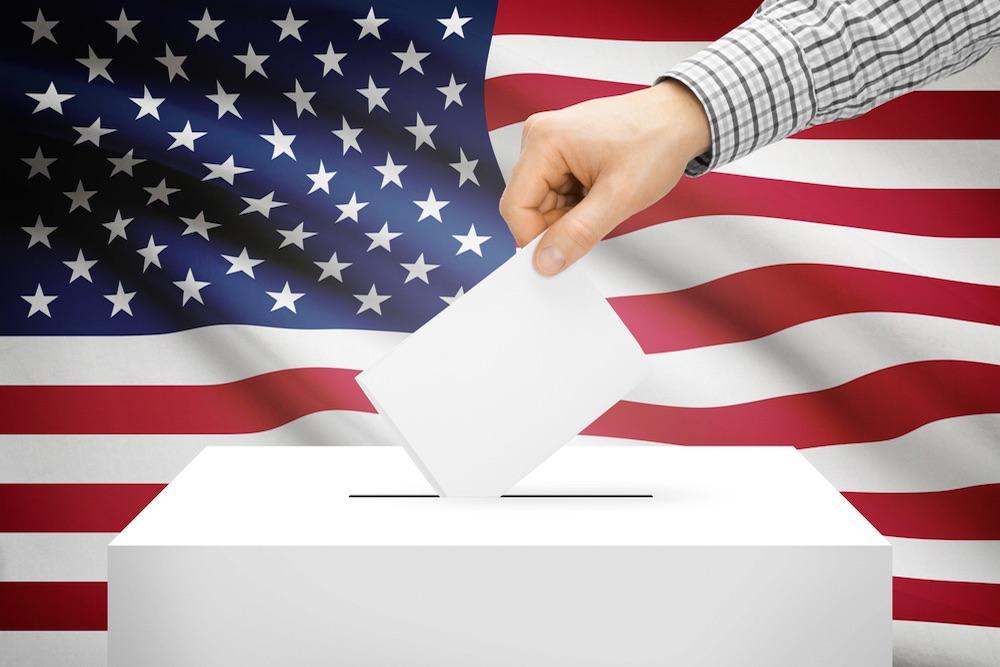 In an unexpected but promising turn of events, Cook County's Maine Township constituency recently experienced the only slightly surprising nomination of current township trustee Laura Morask to run for the position of the municipality's supervisor.
Morask reaches top tier of Maine Township ballot in uncontested bid for supervisor | Courtesy of Shutterstock
Several events intersected to bring about Morask's candidacy. First, according to the Des Plaines-based Journal and Topics Online, Morask conveyed that she would be unlikely to remain a candidate for trusteeship during this election cycle.
"I wasn't out or in as a trustee," Morask told Journal and Topics Online. "I had made it pretty clear that I did not want to run as a trustee. I'd been a trustee for four terms."
Secondly, Maine Township Supervisor Carol Teschky, announced that she planned to step down after serving for 28 years as a local official.
Thirdly, Park Ridge Alderman Roger Shubert (4th Ward) changed his mind about running for the position relatively late in the campaign cycle, deciding only days before Morask was asked to run in November 2016.
"This literally just happened," said Morask when she was nominated, according to the Journal and Topics Online. "I was asked to be the supervisor candidate."
Teschky announced her support of Morask in late 2016.
"She's very well-qualified because she's seen it all in the last 15 years and she understands how it works and what we do," she told the Park Ridge Herald-Advocate.
Also retiring along with Teschky after a long tenure is Township Clerk Gary Warner, who is 83 and thinks it's a good time to hand over the reins, according to the Herald-Advocate; he had served as collector since 1986.
Initially elected to her trusteeship in 2001, Morask has a strong background in law, having served as a career prosecutor with Cook County State's Attorney's Office for 15 years. With a reputation for targeting delinquency and crime issues in her county capacity, she has advocated for intervention to assist youths in employment and community involvement.
Also important to the trustee during her years of service is the well-being of local senior citizens. According to the Maine Township government website, Morask would like to see a greater degree of interaction and connection between different generations to enhance safety, deter crime and amplify local pride, including programs such as Neighborhood Watch and regular job fair events.
In an unusual turnaround -- predating the current nomination for township supervisor -- Morask actually began her political career not as a Republican but as a Democrat. She switched parties after her first victory in 2001 to run with incumbent Republicans in 2005.
"I do consider myself a Republican," Morask told the Park Ridge Herald-Advocate in December 2016. "I vote in the Republican primary, and I'm vice president of the Maine Township Republican Women."
A resident of Park Ridge, Morask will now run unopposed as the Republican nominee for Maine Township's top position, alongside a Republican slate including incumbents Walter Kazmierczak of Park Ridge for highway commissioner and Susan Moylan Krey of Des Plaines for assessor; Peter Gialamas of Des Plaines for clerk; incumbents Kelly Schaefer and Kimberly Jones (both of Park Ridge); and newcomers Susan Sweeney (Park Ridge) and David Carrabotta (Niles) -- all for trusteeship.
In contrast, the Democratic ticket lists multiple candidates for clerk and trustees, but with the supervisor and other slots unchallenged.
Morask told the Park Ridge Herald-Advocate that when local Republican Committee Chair Char Foss-Eggemann approached her about the possibility of running, she had already considered the opportunity, even planning out how she might engineer property tax refunds to township homeowners.
With yet another stroke of luck, Morask not only assumed the sole slot for Republican nominee but also managed to secure the top position on the ballot, an event brought about by lottery whenever all the candidates file simultaneously (immediately when the filing deadline's first day begins: in this case, on Dec. 5, 2016).
Morask's name was drawn to appear first, the Des Plaines News revealed in December 2016, after a suspenseful tie occurred on the first draw -- accomplished by using an ordinary deck of playing cards.
"In my 15-year experience, I have never witnessed a tie on first try," Morask told the Des Plaines News. "This week's lottery for ballot position was likely the most dramatic."
Maine Township board seats are all paid, four-year terms, the Herald-Advocate stated. The board manages an area which, although unincorporated, receives services from the township -- including infrastructure maintenance and health code enforcement.
Maine Township includes portions of Des Plaines, Park Ridge, Niles, Glenview, Morton Grove and Rosemont.
Want to get notified whenever we write about
Maine Township Town Hall
?
Next time we write about Maine Township Town Hall, we'll email you a link to the story. You may edit your settings or unsubscribe at any time.
Sign-up for Alerts
Organizations in this Story
1700 Ballard Rd.
Park Ridge, IL - 60068
More News