Individuals participate in a line dance during the Spring Fling last year. | Thornwilde Elementary PTA
Evanston Township High School District 202 recently issued the following announcement.
The Evanston Township High School Dance Company presents "Ignite," showcasing all genres of dance, including ballet, contemporary, jazz, musical theatre, tap, and more. Performances will be held in the ETHS auditorium at 4:00pm on Thursday, February 28; 7:00pm on Friday, March 1 and Saturday, March 2.
Tickets are $5 each for the February 28 performance and $10 each for the March 1-2 performances. Tickets are available online at ethsfinearts.com.
Located at 1600 Dodge Ave. in Evanston, ETHS is wheelchair accessible. Parking is recommended in the front lot across from the auditorium entrance on Dodge Ave. Additional parking is available at the rear of the school (enter off of Church or Lake Streets). More information about ETHS Fine Arts is available online, including Performing Arts, Band, Speech and Debate, and Theatre. Performance listings and event information can be found on the Performing Arts web page on the ETHS website: https://www.eths.k12.il.us/domain/317.
Original source can be found here.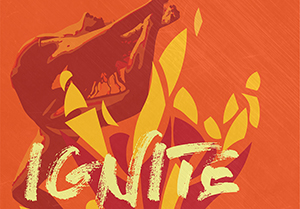 Source: Evanston Township High School District 202