Elgin City Council Committee of the Whole meets to review special reports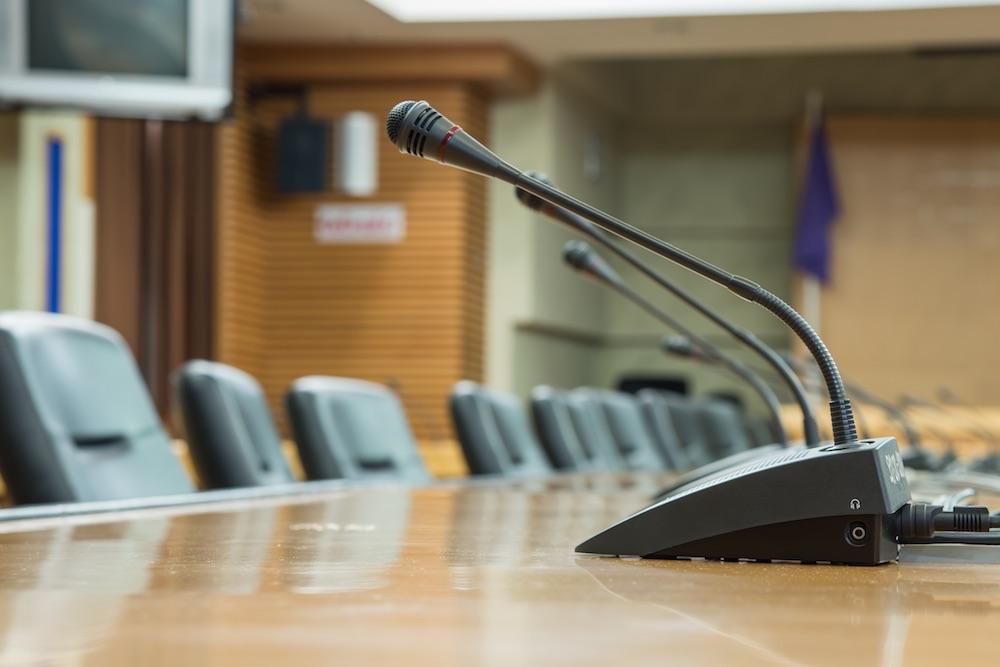 The Elgin City Council Committee of the Whole met at 6 p.m. Wednesday, May 25.
Committee of the Whole meetings typically begin at 6 p.m. The Committee of the Whole is a less formal meeting which gives the City Council an opportunity to discuss items and ask questions. The city manager, city staff and citizens often make presentations and recommendations to the City Council.
Here are the meeting minutes as provided by the Elgin City Council Committee of the Whole:
CITY COUNCIL
COMMITTEE OF THE WHOLE MEETING
MAY 25, 2016|6:00 PM
CITY COUNCIL CHAMBERS
Call to Order
Roll Call
Approval of Minutes of Previous Meeting
May 4, 2016 Committee of the Whole
May 7, 2016 Special Committee of the Whole
Special Presentations and Reports
All items listed in section "Special Presentations and Reports" are for informational purposes only. As
such, the city council is not expected to take action at this time on any item listed below.
A. Shared Harvest Presentation
Jacqueline Hannah, Food Co?op Development Specialist at the Food Co?op Initiative, will
present to the council in her role as an advocate for Shared Harvest on the value and
benefits of co?ops to communities.
B. Downtown Neighborhood Association Presentation
The Downtown Neighborhood Association will be presenting on the potential for a
Special Service Area (SSA) in Downtown Elgin. An SSA, also known as a Business
Improvement District, are districts that fund expanded services and programs through a
localized property tax levy within contiguous areas. The enhanced services and programs
are in addition to those currently provided through the city.
C. Lords Park Zoo Bison Presentation (Greg Rokos and Laura Valdez?Wilson)
The presentation will include a summary of the Lords Park Zoo's two?year pilot program
with the Friends of the Lords Park and a discussion on capital improvements in the bison
pen area.
Initiatives and Other Items
D. Consideration of Purchase of Service Agreement with the Elgin Community
Network (Amount not to exceed $10,000)
Objective: Provide funding for the Elgin Community Network to provide services and
programs that promote community and civic engagement, which includes the
administration of the Neighborhood Matching Grant program.
COMMITTEE OF THE WHOLE AGENDA
May 25, 2016
E. Consideration of Agreement with Pictometry International, Corp. for Oblique Aerial
Imagery and Software ($22,000)
Objective: Acquire current oblique aerial imagery and related analytical software to
enhance the accuracy and functionality of the city Geographic Information System.
F. Consideration of Agreement with Converging Networks Group Inc. for Purchase of
Information System Network Core Switch Replacement ($96,500)
Objective: Replace functionally obsolete equipment and improve network performance,
stability and support.
G. Consideration of Ordinance Prohibiting a Property Owner or Occupant from Allowing
Fireworks?related Offenses to Occur on their Property (No cost to the City)
Objective: Provide officers with more enforcement flexibility for fireworks?related
offenses and ultimately reduce the use of fireworks within the city.
H. Consideration of Ordinance Revisions Modifying Police Hiring and Promotional Rules
and Procedures (No cost to the City)
Objective: Modify the current city ordinance to change the requirements and
procedures for police officer hiring and promotions.
I. Consideration of Amendment to the Public Services Employee Group Pay Plan (No cost
to the City)
Objective: Increase operational efficiency through adding new titles and work
descriptions to the pay plan.
J. Consideration of Change Order to Orange Crush 2016 Neighborhood Street Resurfacing
Contract for Maintenance Plan for Brookside Drive ($75,000)
Objective: Effectively use funds to improve the pavement and maintain Brookside Drive
to the desired level of service.
K. Consideration of Cook County Retail Automobile Dealership Program Capital
Investment Grant for Biggers Motors Inc., d/b/a Biggers Mazda (Not to exceed
$75,000)
Objective: Provide economic assistance to induce more than one million dollars in
facility improvements to an existing new car automobile dealership on Chicago Street.
Announcements from Council
Announcements from Staff
Executive Session
L. Establishment of Reserves or Settlement of Claims as Provided in the Local Governmental and
Governmental Employees Tort Immunity Act ? Exempt Under Section 120/2(c)(12) of the Open
Meetings Act
Adjournment
COMMITTEE OF THE WHOLE AGENDA
May 25, 2016
PLEASE NOTE: The City of Elgin is subject to the requirements of the Americans with Disabilities Act of 1990.
Individuals with disabilities who plan to attend this meeting and who require certain accommodations in order to
allow them to observe and/or participate in this meeting, or who have questions regarding the accessibility of the
meeting or the facilities, are requested to contact the Human Resources Department at (847) 931?6076 or TT/TDD
(847) 931?5616 promptly to allow the City of Elgin to make reasonable accommodations for those persons.
STRATEGIC PLAN 2013?2017 ICON KEY
Public Safety Financial Stewardship
Neighborhoods Economic Development
Downtown Education & Workforce Development
Diverse Workforce Image and Engagement
Want to get notified whenever we write about any of these organizations ?
Next time we write about any of these organizations, we'll email you a link to the story. You may edit your settings or unsubscribe at any time.
Sign-up for Alerts
Organizations in this Story
150 Dexter Ct
Elgin, IL - 60120
150 Dexter Ct
Elgin, IL - 60120
More News